special agent oso is a tv show rated TVY7
for a link to the character, special agent oso, click here

for a link to the other special agent, special agent wolfie, click here
for a link to one of the substitute special agents, special agent dotty, click here
For another substitute special agents, special agent musa, click here
other characters:
Whirly bird, or the show, or the home page of this wiki
For the summary of this book, click here
Hi there!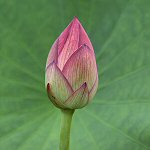 Welcome to our wiki, and thank you for your contributions! There's a lot to do around here, so I hope you'll stay with us and make many more improvements.
Recent changes is a great first stop, because you can see what pages other people have been editing, and where you can help.
Questions? You can ask at the Help desk or on the "discussion" page associated with each article, or post a message on my talk page!
Need more help? The Community Portal has an outline of the site and links to pages to help you learn how to edit.
Please sign in every time you edit, so that we can recognise an established user.
I'm really happy to have you here, and look forward to working with you!
this article is a stub. help wikia by extending this article,not by deleting it
infobox

help wikia

help wikia too

help special agent oso wiki

help this wiki too
Ad blocker interference detected!
Wikia is a free-to-use site that makes money from advertising. We have a modified experience for viewers using ad blockers

Wikia is not accessible if you've made further modifications. Remove the custom ad blocker rule(s) and the page will load as expected.